Nice one Chris! It didn't take you long to track one down then.
Do you think it might have had a full re-handle, or does it just look like the butt plate was never fitted?
I wonder if they all had the same spine markings originally? I can see the remnants of two parallel lines on mine that match up roughly with those on Chris' and on Ben's intact example. :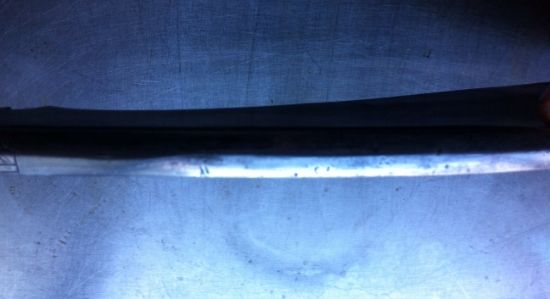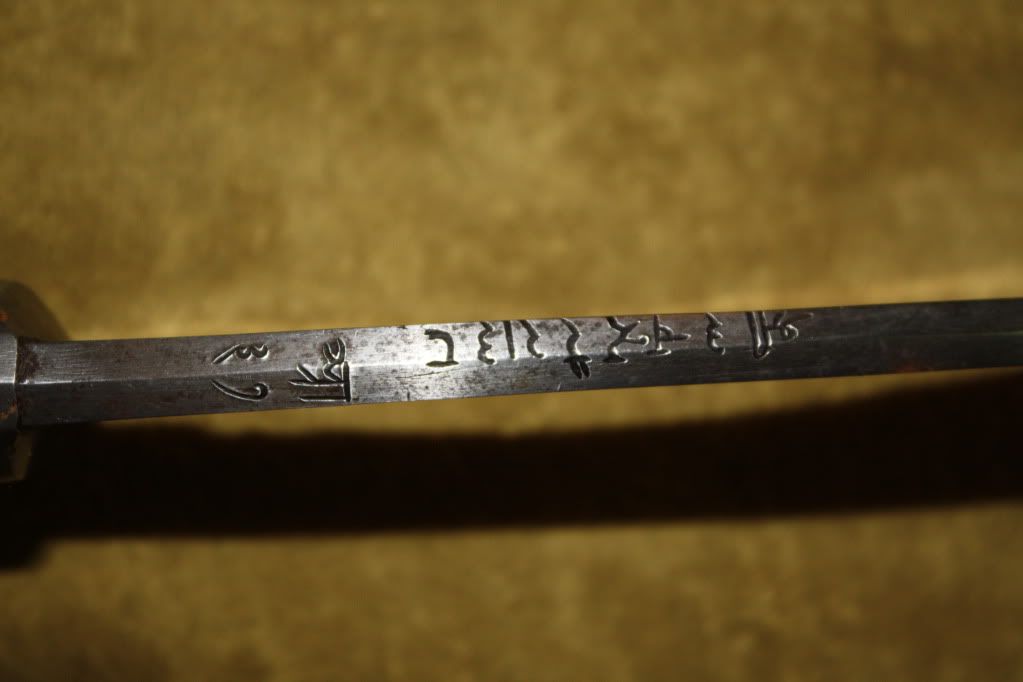 In fact the remnants on Chris' match pretty well to the visible characters on Ben's. It would be fascinating to get the full translation.
EDIT: Ben already posted the translation for this kukri, but I've only just spotted it. So, it reads: "
Three Shree Chandra First Rifles [battalion] 2138 [weapon number]." The First Rifles were raised in 1850 and saw action in WWI and on the northwest frontier during the 1917 Wazirsthan war
.
Perhaps that's the Battalion they all came from? Would certainly help to have more than one translation.