Hello Gents,
I just picked up my first kukri of the year. I nice Nepalese longleaf with an inscription on the spine.
I bought it at auction having only seen a blurry pic. I really liked the shape of the blade and the horn handle looked very nice so I threw in a bid. As is often the case, when I picked it up there were a number of issues that were hidden in the pic. So the handle is cracked and the scabbard is a bit patchy. Plus what looked like patina in the pic, turned out to be red rust. Still, if I'm honest, cleaning up slightly rusty and rough kukri is the part of the hobby I enjoy most.
Anyway, here are some picks and stats: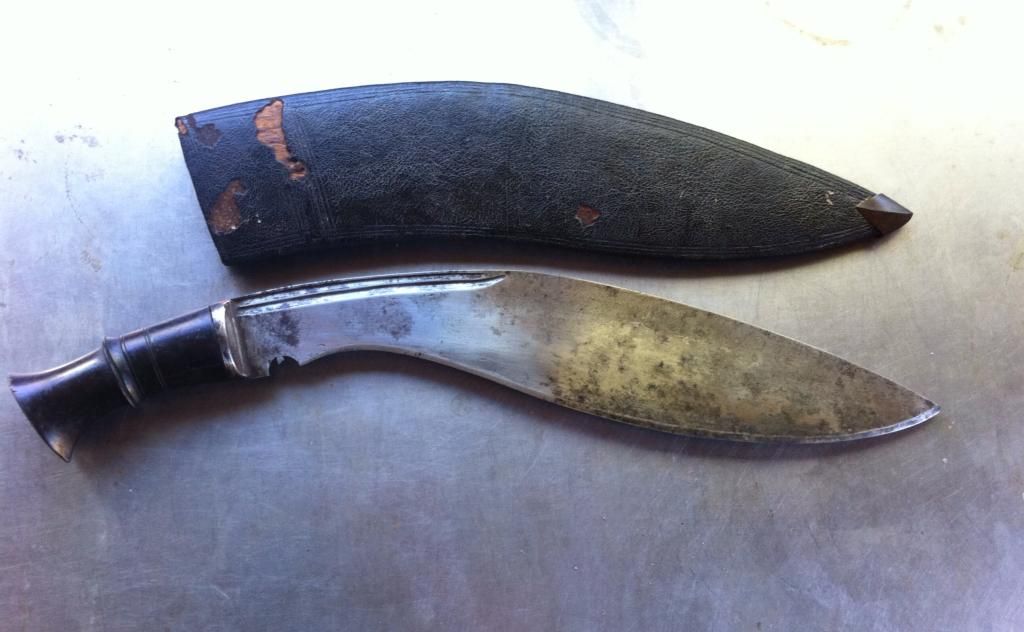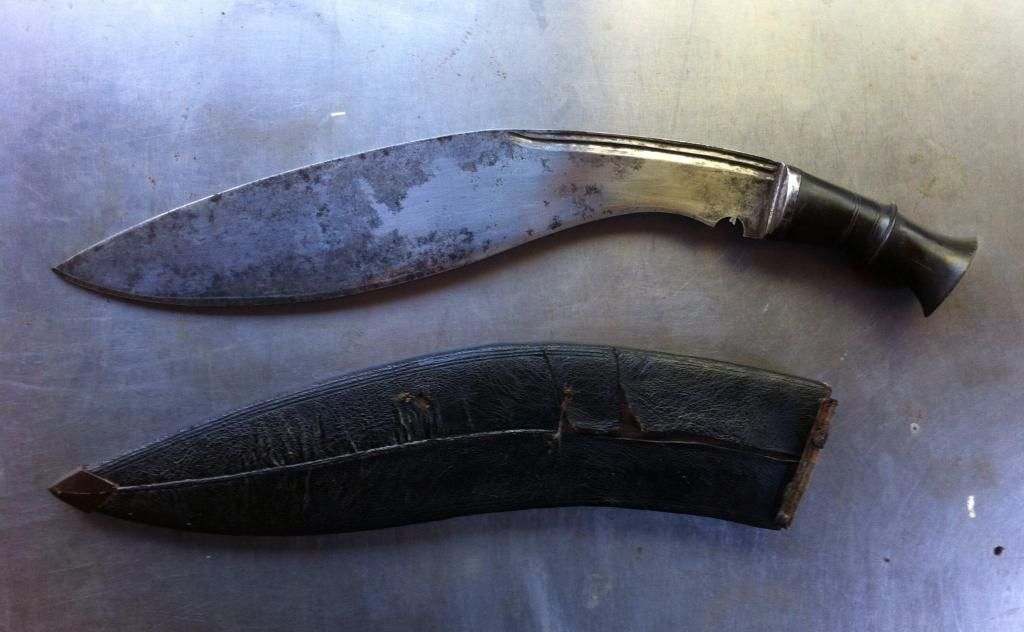 It's a partial tang.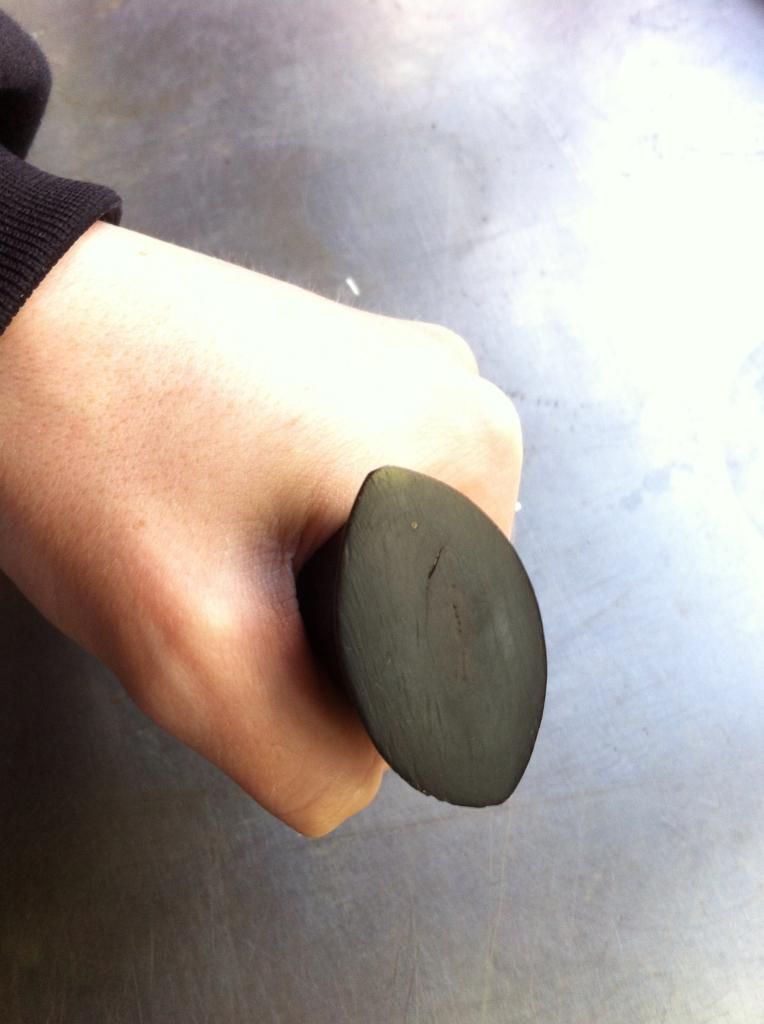 This is the inscription on the spine (which is seriously thick!). I know the numerals are 2 and 6 but I haven't yet found a match for the symbol above.
Whoever previously owned this kukri liked to keep it
sharp
This is the sharpest kukri I've ever held, including 4 modern kukri that were freshly sharpened. The paper I'm cutting is damp magazine paper that's been sat in my shed for months.
In fact it's so sharp it's an accident waiting to happen. I may even blunt it. Any advice on how to do that without damaging the edge too badly?
Here are the stats:
Overall length: 45cm
Blade length: 35.7cm (exactly 14")
Arc: 37.5
Handle: 9.3cm
Belly: 7cm
Drop: 9cm
Spine thickness @ bolster: 12mm!
@ belly: 9mm
@ tip: 3mm
Weight: 759g
It's a beast! definitely the scariest kukri in my collection.
Comments most welcome, translation help even more welcome!