I'm trying to get my hands on a WWII stamped MKIII. I know that IMA and Atlanta Cutlery sold plenty of these so they shouldn't be scarce.
The following kukri are ones that I'd be willing to swap for a K44, K45, CMW 44 or 45, etc. Depending on type and condition I could trade two, or the deal could be smoothed out with cash. These are kukri I don't really want to part with, but I'm trying to entice someone out there into making a deal.
First up is the dui chirra I recently re-set. It's a really nice blade with lots of interesting features.
Next is this big bellied civilian kukri. Though the handle is hollowed out it is otherwise a nice complete kukri for display. It has a tight fitting original scabbard, chakmak, karda & pouch all included.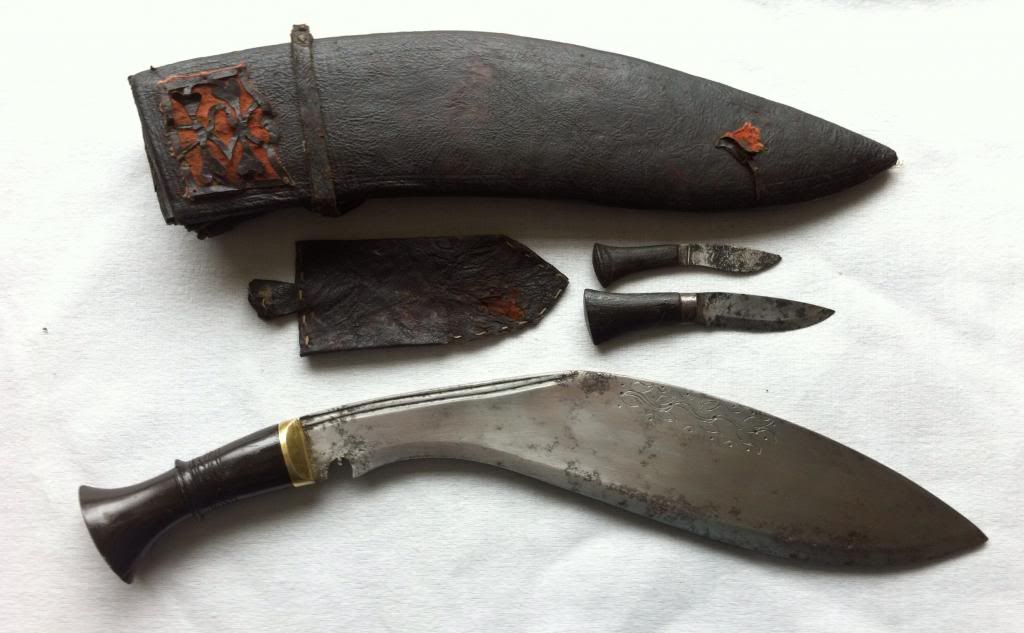 not a million miles from this one:
A WWII era Military Sirupate. This is a distinctive style of kukri, slim, & lightweight.
WWII era unmarked MKII. This one looks a bit like the Pioneer versions of the MKII, but is unmarked. Great blade with a lovely taper to the tang providing good balance and a nice feel in the hand.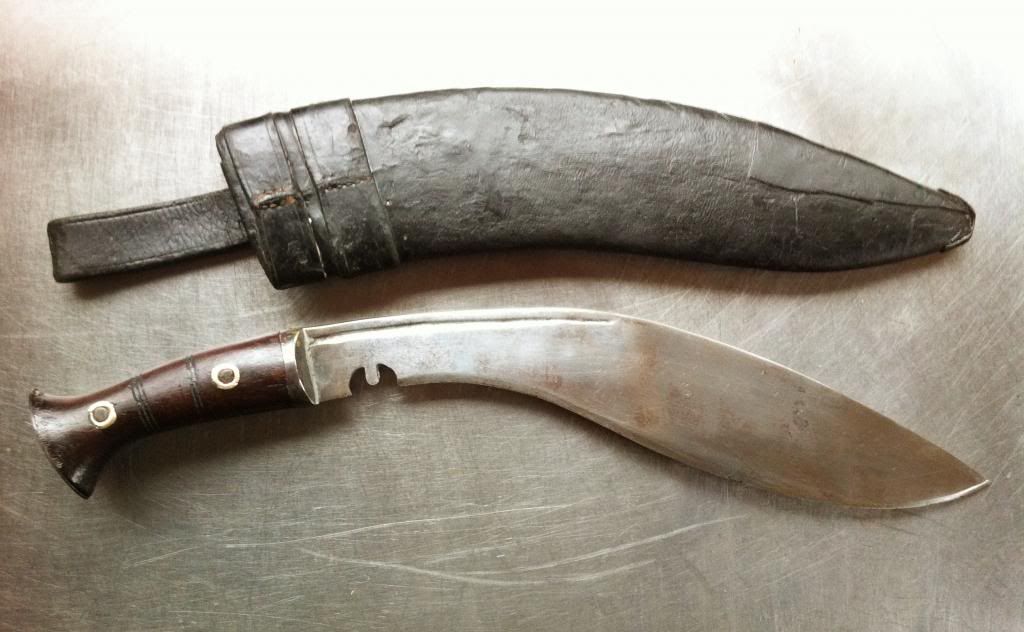 WWII era private purchase MKIII. This is a superbly balanced MKIII with horn slabs and iron fittings. Blade is in great condition.
So, someone out there must have the kukri I'm after, I'd like to hear from you.
Regards