Hi there,
I thought I'd offer these kukri to all the members here before I put them on eBay. I'm trimming down my collection and looking to raise funds for a final purchase to round out my first year of collecting.
1) WWI MKII. There is significant corrosion to the blade where the date stamp is, but I am almost certain it says 1915, the scabbard is stamped 1917 and has sustained water damage that has made the leather shrink and split (I'll post pics of the scabbard tomorrow).
SOLD
for more pics & specs:
viewtopic.php?f=1&t=1077
2) WWII era unmarked MKII. This one looks a bit like the Pioneer versions of the MKII, but is unmarked. Great blade with a lovely taper to the tang providing good balance and a nice feel in the hand.
WITHDRAWN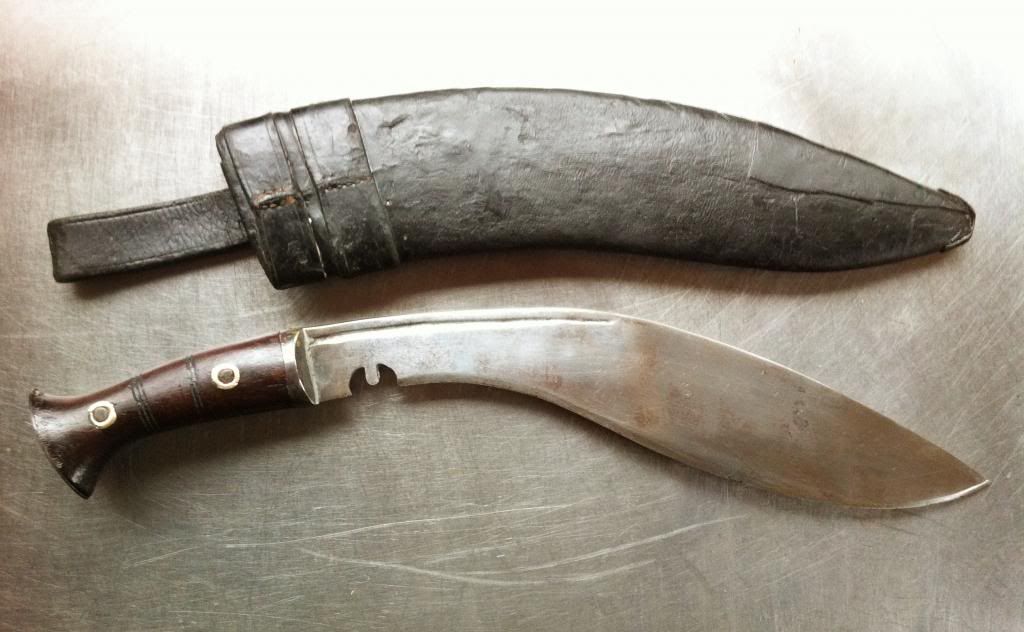 3) WWII era private purchase MKIII. One of my favorite kukri in terms of balance and handling, sad to let this one go, but I've got a K44 now and my collection doesn't need two MKIII's, as much as I'd like to keep them both.
SOLD
4) Big bellied civilian kukri. Though the handle is hollowed out it is otherwise a nice complete kukri for display.It has a tight fitting original scabbard, chakmak & pouch all included.
Now just £30 + shipping.