Ok, three of the Veterans whom attended the Celebrations;
This Veteran was a Dispatch Rider at Dunkirk. He is 95 years old and desperately wanted to ride the Norton! He had a kiss from one of our groups' young girls, who was in Uniform and the press had a field day, the photos were all over the British newspapers the next day. My friend is the Officer standing to the rear of the Norton and I'm (just in shot) to the right, holding the Veterans Umbrella/walking stick. It was a real privilege to meet this Gentleman AND he remembered us from 5 years before!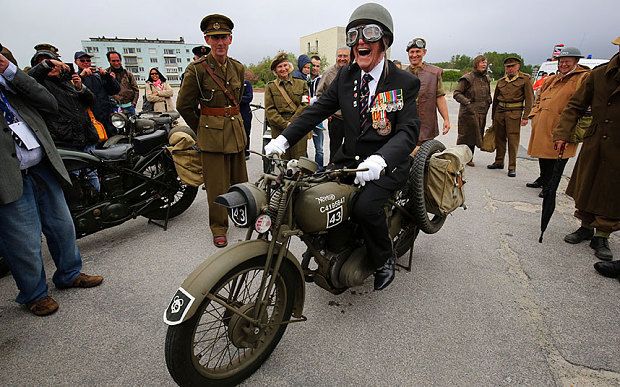 This is the Duke of Kent inspecting the Guy Ant. He is a massive vintage car/motorcycle enthusiast and had never seen a Guy Ant before. The chap on the far right is Rex Cadman, who used to run the UKs War and Peace Show. This is in the square in Dunkirk, outside the Town Hall.